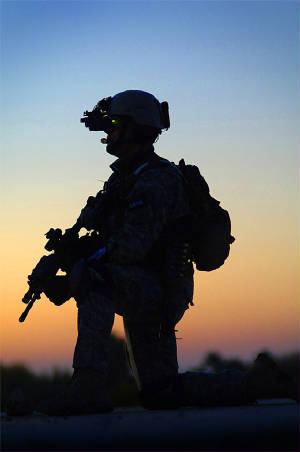 GOD BLESS THE
UNITED STATES of AMERICA










.

Army Chief of Staff General Ray Odierno:
Future of the U.S. Army, Iraq and WMDs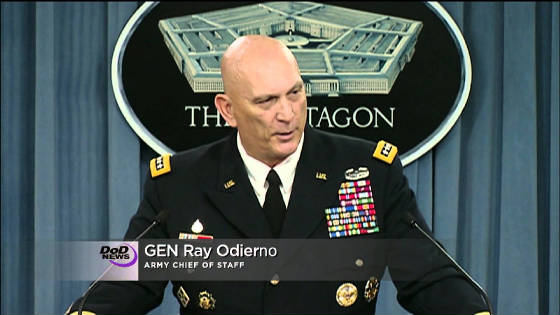 https://www.youtube.com/watch?v=tTlBR9Q0BFQ
AUGUST 12, 2015
Future of the U.S. Army
General Ray Odierno talked about the future of the U.S. Army and his tenure as chief of staff. He was to be replaced by General Mark Milley on Friday, August 14, 2015. Topics included global threats, including Russia and Iran, and Army readiness and modernization.
(Saddam Hussein - Iraq War - WMDs - 15 mins. into briefing)
+++++++++++++++++++++++++++++++++++++++++++
Jan. 27, 2019
This POSTing has been banned on CBS Sunday Morning Site, including my own,
by American 1st Amendment terrorists on FaceBook;

Yes, Virginia, there was a Santa Claus and his real last name was Kuralt, but I digress.
https://www.cbsnews.com/news/this-week-40-years-of-sunday-morning-january-27/


How did CBS-SM compete with its own NATURE segment?
CBS has by stealing precious seconds from Charles K's once touting "a couple minutes", to then "a Minute of Nature",
to the current selected 20 to 30 seconds of real-art, maybe 40 seconds if lucky, I complained about being shortened 8 or 10 years ago!....
PS, in your "1979 OPEN", November eventually ushered-in the Iranian students in a "year-long" stand-off…. NO, was the beginning of the "40-year Stand-Off" that's changed the planet,
which (1) weak US President birthed when bailing on the Shah and not confronting their Millennials,
that (1) strong, lone US President has now been trying to END for the entire earth's benefit,
with little or no help from contemporaries in-or-out of politics, or the self-anointed MEDIA!!
Nice retrospective though, thanks….. The sun will come-up tomorrow, though maybe for only 12 more years according to our own "un-confronted millennial" revolutionary Ayatollah!
https://en.wikipedia.org/wiki/Iranian_Revolution

~


FACEBOOK was afraid for CBS Sunday Morning by my innocuous little criticism, ahhhh!
The bright star in the new US Socialist-Democrat Party, AOC, can compare the United States to NAZI's
but my quip is one freedom too-far!

... ha ha ha, that's real NAZISM, Yellow-Journalists all!


.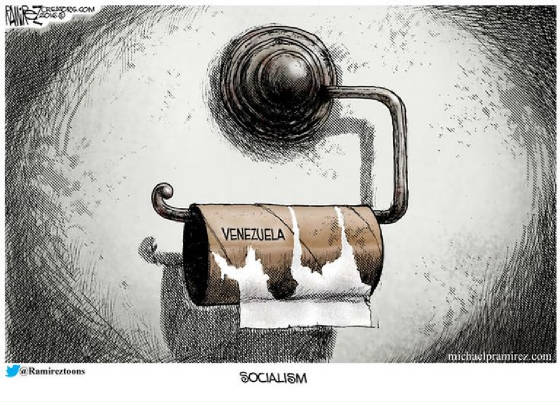 Rather not be an American,

or change America more like "from whence you came",

or think you may have all the answers with a better idea than;
We the People of the United States,

in Order to form a more perfect Union, establish Justice, insure domestic Tranquility,

provide for the common defence, promote the general Welfare,

and secure the Blessings of Liberty to ourselves and our Posterity,

do ordain and establish this Constitution for the United States of America.
GOD BLESS.....KEEP YOUR POWDER DRY..... .......................................................................................................................................... [ Bush, Reagan, Eisenhower, Kennedy, Nixon, England, world war, WWI, WWII, Nam, terrorism, desert storm, desert, 9-11, freedom, Washington, Jefferson, HOLOCAUST, Sentryman, TARP, sentry man, Fire them all, prop 86, Everi Mann, 9/11, September 11th, stimulus, Barack Obama, President Obama, Barack Hussein Obama, Barry Soetoro, QE1, QE2, QE3, renewable resources, sentryman.org, liberal, communist, socialist, conservative, debt ceiling, national debt, progressive, racism, Clinton, Hollywood, traitor, stars, Condoleezza Rice, proposition 86, bailout Europe, Muslim, Islam, Catholic, Mormon, Baptist, Jesus, Christianity, Hebrew, Jew, Jewish, Yiddish, Israel, Israeli, Zionist, Muslim Brotherhood, Hezbollah, Pashtun, Palestine, exodus, pot, Iraq, Iran, Carter, Arab, Arabic, Farci, caliphate jihad, moors, crusades, Persia, Ottoman, Sharia, China, Russia, bail out, revolution, occupy movement, throw them all out, capitalism, free enterprise, SEALS, President Bush, W, Mitt Romney, Paul Ryan, America, Newt, Palin, everimann, socialism, oil, fossil fuel, environmentalists, green, green energy, solar, hydro, geothermal, global warming, climate change, global warming hoax, gasoline, gas, natural gas, ethanol, Keystone, coal, North Dakota, north slope, ANWR, anwar oil, tea party, USA, US, US constitution, patriot, Paul Revere, one if by land, Stockholm syndrome, volunteer military, draft, dope, liberty, heroism, freedom, energy independence, Michael Moore, Benghazi, Benghazigate, jihad, Petraeus, everimann, Communism, socialism, military drones, unemployment, mary-jane, marijuana, bhang, cannabis, dope, hashish, hemp, tea, ganja, hash, joint, Obama gold, reefer, roach, weed, doobie, loco weed, Maryjane, Maui wowie, Panama red, Fast and Furious, NSA, propaganda, IRS, U.S., USA, US of A, methane, wind, windmill, George W. Bush, blame Bush, Watergate, George Bush Sr., Sowell, Walter Williams, Rush, Hannity, O'Reilly, Dennis Miller, Morris, Malkin, Coulter, Ingraham, Newt, confederate, Yankee, reb, slavery, Union, Grant, Lincoln, Gettysburg, Civil War, Roosevelt, Yanks, GI, Adams, Truman, military, Romney Ryan, Taliban, Gen. McInerney, Sgt. Bergdahl, AWOL, deserter, desertion, dereliction of duty, Libya, Kurds, Peshmerga, Syria, ISIS, ISIL, Khorasan Group, Dr. Carson, Ben Carson, Doctor Ben Carson, Benjamin Solomon "Ben" Carson, Cara Carleton "Carly" Fiorina, Carly Fiorina, Donald J. Trump, Donald Trump, Rafael Edward "Ted" Cruz, Ted Cruz, Marco Antonio Rubio, Marco Rubio, Randal Howard "Rand" Paul, Rand Paul, Michael Dale Huckabee, Mike Huckabee, John Ellis "Jeb" Bush, Jeb Bush, Uncle Joe, Biden, Buttigieg, Pocahontas, Warren, Bennet, Biden, Bloomberg, Gabbard, Klobuchar, Patrick, Bern, Bernie, Sanders, Steyer, Yang, socialist-Democrats, impeach, impeachment, Adam Schiff, Jerrold Nadler, Hakeem Jeffries, Val Demings, Jason Crow, Sylvia Garcia, Zoe Lofgren, Nancy Pelosi, Donald J. Trump, President Trump, Ivanka Trump, Eric Trump, Donald Trump Jr., Melania Trump, First Lady Melania Trump, Abu Bakr Baghdadi, Maj. Gen. Qassem Soleimani, Qasim al-Raymi, Putin, Russia, Syria, Pelosi, ANTIFA, Black Lives Matter, Biden, Joe Biden, Schiff, Kayleigh McEnany, 2020, Nov. 3, 2020, Ukraine, COVID, corona, bats, Hydroxychloroquine, riots, cops, police, guns, 2nd Amendment, plague, virus, Impeachment, Barr, John Durham, Durham report, AG Barr, William Barr, John Durham, Kamala Harris, Harris VP, Georgia Voter fraud, voter fraud, Kelly Loeffler, David Perdue, snowflake, cupcake, millennials, Uncle Joe, president Biden, kamala Harris, Ron DeSantis, COVID, Covid 19, Fauci, hydroxychloroquine, Cuba, socialist democrat, Google, twitter, Facebook, 1st Amendment, big brother, 1984, political correctness, pc, Critical Race Theory, CRT, BLM, black lives matter, racial divide, bigot, reverse racism, defund police, defund cops, white racism, hate whitey, inherent racism, Hunter Biden, Build back better, border patrol on horseback, measles, TB, corona virus, Pfizer Covid booster vaccine, vaccine mandate, COVID-19 Booster Shot, federal vaccine mandate, Safer Federal Workforce Taskforce, empty shelves joe, Taliban hostages, hostage Americans, Afghan hostages, Afghan refugees, New Green Deal, Christmas trees, China invading Taiwan, high gas prices, energy dependence, border crisis, energy independence, Green card holders, supply chain crisis, Ulysses S Grant saved the Republic, Tony Bobulinski, Miranda Devine, Laptop from Hell, Hunter Biden, Beyond Biden: Rebuilding the America We Love, Newt Gingrich, Turning Point USA, Rush on the radio, E. I. B., EIB, Rush on the Radio: A Tribute from His Sidekick for 30 Years, James Golden, Bo Snerdley, Facts (Still) Don't Care About Your Feelings: The Brutally Honest Sequel to the National Smash Hit by Ben Shapiro, American Marxism by Mark R. Levin, Woke, Inc.: Inside Corporate America's Social Justice Scam by Vivek Ramaswamy, How I Saved the World by Jesse Watters, For Such a Time as This: My Faith Journey through the White House and Beyond by Kayleigh McEnany, The Enemy Within: How a Totalitarian Movement is Destroying America by David Horowitz, Live Free Or Die: America (and the World) on the Brink by Sean Hannity, United States,] Powered by Register.com .