THOUGHT FOR THE DAY...1-21-11


The Rush Limbaugh Show

Governor of Hawaii Can't Find Barack Obama's Birth Certificate?
January 21, 2011
Listen To It! WMP | RealPlayer


Audio clips available for Rush 24/7 members only -- Join Now!
BEGIN TRANSCRIPT
RUSH: I've been sitting on this story all week, purposely, just to see where it would go. And it has grown.

This governor out in Hawaii, Neil Abercrombie, a well-known socialist, by the way, longtime member of Congress, now the governor of Hawaii, really stepped in it earlier,
well, I think it was not even this week, it was last week.

The governor, Neil Abercrombie, some time ago said, (paraphrasing)
"Look, I was there when Obama was born in Hawaii. That birth certificate, it exists.
Everybody knows it.
I was there when that kid was born."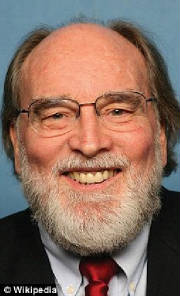 Turns out he wasn't there, and he admitted he wasn't there.
Read Text at LINK:

http://www.rushlimbaugh.com/home/daily/site_012111/content/01125106.guest.html
END TRANSCRIPT
===================================

NEWSMAX.com
Obama's Birth Certificate to Stay a Secret for Now
Saturday, 22 Jan 2011 07:24 AM
HONOLULU — A privacy law that shields birth certificates has prompted Democratic Gov. Neil Abercrombie to abandon efforts to dispel claims that President Barack Obama was born outside Hawaii, his office says.
Read more on Newsmax.com: Obama's Birth Certificate to Stay a Secret for Now
Important: Do You Support Pres. Obama's Re-Election? Vote Here Now!
http://www.newsmax.com/InsideCover/ObamaBirthCertificate/2011/01/22/id/383582?s=al&promo_code=B860-1
HA HA ..... and don't forget
this reminder in my book on page 311;

***Complicating the situation is Obama's decision to spend sums exceeding $1.7 million
to avoid releasing an original long-form state birth certificate that would put to rest the questions.
http://www.wnd.com/index.php?fa=PAGE.view&pageId=106138

WND also has reported that among the documentation not yet available for Obama includes;

his kindergarten records,
his Punahou school records,
his Occidental College records,
his Columbia University records,
his Columbia thesis,
his Harvard Law School records,
his Harvard Law Review articles in order to deserve the posting as President,
his scholarly articles from the University of Chicago,
his passport,
his medical records,
his files from his years as an Illinois state senator,
his Illinois State Bar Association records,
his baptism records and his adoption records.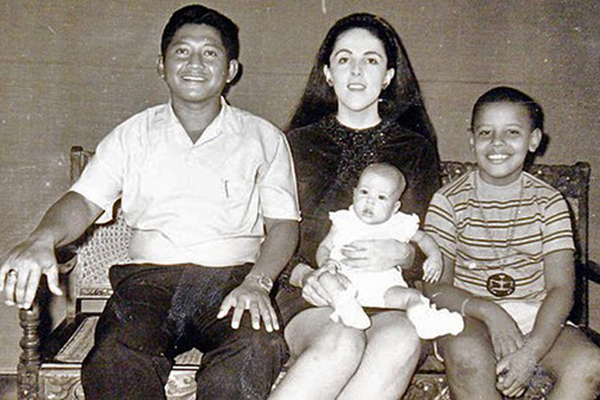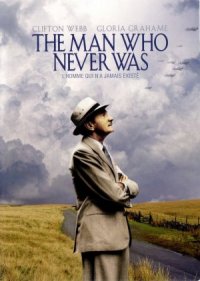 http://www.wnd.com/index.php?fa=PAGE.view&pageId=100613


HA HA HA HA HA, what a swell guy!

Just imagine if we were discussing an irregularity about George Bush's Birth cert.; the seas would part and the earth would stop until we resolved this issue!!!!!

I told you to watch the movie: "The Candidate" (1972) with Redford, back in 2008, that simply illustrated exactly what we were dealing with from the DEMs!
http://www.youtube.com/watch?v=myEpap3TxVs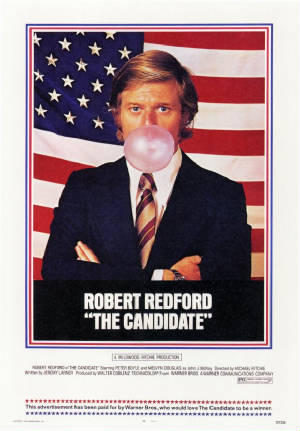 SENTRYMAN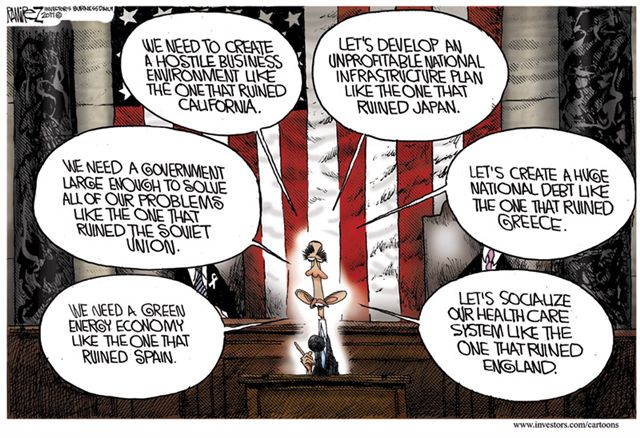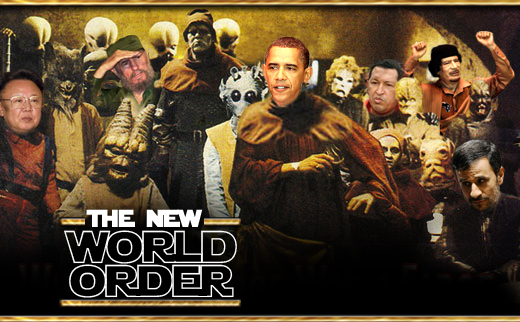 http://www.commieblaster.com/socialist_czars/index.html
++++++++++++++++++++++++++++++++++++

http://www.youtube.com/watch?v=swFD-Ybh7dY
http://www.amazon.com/s/ref=nb_sb_noss?url=search-alias%3Dstripbooks&field-keywords=sentryman&x=23&y=16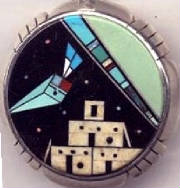 SENTRYMAN..truth whence came from northern skies
Click my Music Player below while You enjoy other pages!
GOD BLESS.....KEEP YOUR POWDER DRY..... .......................................................................................................................................... [ Bush, Reagan, Eisenhower, Kennedy, Nixon, England, world war, WWI, WWII, Nam, terrorism, desert storm, desert, 9-11, freedom, Washington, Jefferson, HOLOCAUST, Sentryman, TARP, sentry man, Fire them all, prop 86, Everi Mann, 9/11, September 11th, stimulus, Barack Obama, President Obama, Barack Hussein Obama, Barry Soetoro, QE1, QE2, QE3, renewable resources, sentryman.org, liberal, communist, socialist, conservative, debt ceiling, national debt, progressive, racism, Clinton, Hollywood, traitor, stars, Condoleezza Rice, proposition 86, bailout Europe, Muslim, Islam, Catholic, Mormon, Baptist, Jesus, Christianity, Hebrew, Jew, Jewish, Yiddish, Israel, Israeli, Zionist, Muslim Brotherhood, Hezbollah, Pashtun, Palestine, exodus, pot, Iraq, Iran, Carter, Arab, Arabic, Farci, caliphate jihad, moors, crusades, Persia, Ottoman, Sharia, China, Russia, bail out, revolution, occupy movement, throw them all out, capitalism, free enterprise, SEALS, President Bush, W, Mitt Romney, Paul Ryan, America, Newt, Palin, everimann, socialism, oil, fossil fuel, environmentalists, green, green energy, solar, hydro, geothermal, global warming, climate change, global warming hoax, gasoline, gas, natural gas, ethanol, Keystone, coal, North Dakota, north slope, ANWR, anwar oil, tea party, USA, US, US constitution, patriot, Paul Revere, one if by land, Stockholm syndrome, volunteer military, draft, dope, liberty, heroism, freedom, energy independence, Michael Moore, Benghazi, Benghazigate, jihad, Petraeus, everimann, Communism, socialism, military drones, unemployment, mary-jane, marijuana, bhang, cannabis, dope, hashish, hemp, tea, ganja, hash, joint, Obama gold, reefer, roach, weed, doobie, loco weed, Maryjane, Maui wowie, Panama red, Fast and Furious, NSA, propaganda, IRS, U.S., USA, US of A, methane, wind, windmill, George W. Bush, blame Bush, Watergate, George Bush Sr., Sowell, Walter Williams, Rush, Hannity, O'Reilly, Dennis Miller, Morris, Malkin, Coulter, Ingraham, Newt, confederate, Yankee, reb, slavery, Union, Grant, Lincoln, Gettysburg, Civil War, Roosevelt, Yanks, GI, Adams, Truman, military, Romney Ryan, Taliban, Gen. McInerney, Sgt. Bergdahl, AWOL, deserter, desertion, dereliction of duty, Libya, Kurds, Peshmerga, Syria, ISIS, ISIL, Khorasan Group, Dr. Carson, Ben Carson, Doctor Ben Carson, Benjamin Solomon "Ben" Carson, Cara Carleton "Carly" Fiorina, Carly Fiorina, Donald J. Trump, Donald Trump, Rafael Edward "Ted" Cruz, Ted Cruz, Marco Antonio Rubio, Marco Rubio, Randal Howard "Rand" Paul, Rand Paul, Michael Dale Huckabee, Mike Huckabee, John Ellis "Jeb" Bush, Jeb Bush, Uncle Joe, Biden, Buttigieg, Pocahontas, Warren, Bennet, Biden, Bloomberg, Gabbard, Klobuchar, Patrick, Bern, Bernie, Sanders, Steyer, Yang, socialist-Democrats, impeach, impeachment, Adam Schiff, Jerrold Nadler, Hakeem Jeffries, Val Demings, Jason Crow, Sylvia Garcia, Zoe Lofgren, Nancy Pelosi, Donald J. Trump, President Trump, Ivanka Trump, Eric Trump, Donald Trump Jr., Melania Trump, First Lady Melania Trump, Abu Bakr Baghdadi, Maj. Gen. Qassem Soleimani, Qasim al-Raymi, Putin, Russia, Syria, Pelosi, ANTIFA, Black Lives Matter, Biden, Joe Biden, Schiff, Kayleigh McEnany, 2020, Nov. 3, 2020, Ukraine, COVID, corona, bats, Hydroxychloroquine, riots, cops, police, guns, 2nd Amendment, plague, virus, Impeachment, Barr, John Durham, Durham report, AG Barr, William Barr, John Durham, Kamala Harris, Harris VP, Georgia Voter fraud, voter fraud, Kelly Loeffler, David Perdue, snowflake, cupcake, millennials, Uncle Joe, president Biden, kamala Harris, Ron DeSantis, COVID, Covid 19, Fauci, hydroxychloroquine, Cuba, socialist democrat, Google, twitter, Facebook, 1st Amendment, big brother, 1984, political correctness, pc, Critical Race Theory, CRT, BLM, black lives matter, racial divide, bigot, reverse racism, defund police, defund cops, white racism, hate whitey, inherent racism, Hunter Biden, Build back better, border patrol on horseback, measles, TB, corona virus, Pfizer Covid booster vaccine, vaccine mandate, COVID-19 Booster Shot, federal vaccine mandate, Safer Federal Workforce Taskforce, empty shelves joe, Taliban hostages, hostage Americans, Afghan hostages, Afghan refugees, New Green Deal, Christmas trees, China invading Taiwan, high gas prices, energy dependence, border crisis, energy independence, Green card holders, supply chain crisis, Ulysses S Grant saved the Republic, Tony Bobulinski, Miranda Devine, Laptop from Hell, Hunter Biden, Beyond Biden: Rebuilding the America We Love, Newt Gingrich, Turning Point USA, Rush on the radio, E. I. B., EIB, Rush on the Radio: A Tribute from His Sidekick for 30 Years, James Golden, Bo Snerdley, Facts (Still) Don't Care About Your Feelings: The Brutally Honest Sequel to the National Smash Hit by Ben Shapiro, American Marxism by Mark R. Levin, Woke, Inc.: Inside Corporate America's Social Justice Scam by Vivek Ramaswamy, How I Saved the World by Jesse Watters, For Such a Time as This: My Faith Journey through the White House and Beyond by Kayleigh McEnany, The Enemy Within: How a Totalitarian Movement is Destroying America by David Horowitz, Live Free Or Die: America (and the World) on the Brink by Sean Hannity, United States,] Powered by Register.com .