+++++++++++++++++++++++++++++++++++++++

...THANK YOU AUSTRALIA...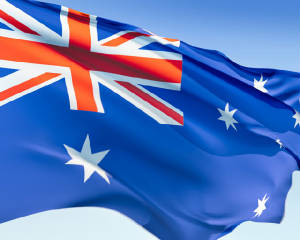 passing along a Thought for the day – 2/19/11


Written by an Australian Dentist

To Kill an American

Urban legend or not,
you probably missed this in the rush of news if true, there was a story repeated, possibly in print, that someone in Pakistan set a head-count bounty, a reward offered to anyone who killed an American,
any American.

If Saddam would pay $25,000 to the family of any suicide bomber, this is no stretch!

So, as the story goes an Australian dentist wrote an editorial the following day to let everyone know what an "American" is , so they would know when they found one. ...... (Good one, mate!!!!)


'An American is English, or French, or Italian, Irish, German, Spanish, Polish, Russian or
of Greek ancestry.

An American is also Canadian, Mexican, African, Indian, Chinese, Japanese, Korean, Australian, Iranian, Asian,
or of Arab, Pakistani and Afghan descent.

An American is also a Comanche, Cherokee, Osage, Blackfoot, Navaho, Apache, Seminole or one of the many other peoples known as
Native North Americans.

An American is also Christian, Jewish, Buddhist, Muslim and every other religion too. In fact, there are more Muslims in America than in Afghanistan .
The only difference is that in America
every AMERICAN of any faith is free to worship as each chooses.


An American, all Americans are free to believe in no religion.. For that they answer to themselves instead of God, but not to the government, or to any armed thugs claiming to speak for any government or their God.



An American fortunately lives in the most
prosperous land on earth throughout the entire
history of the world.




The root of that prosperity can be found in the "Declaration of Independence" and the
"US Constitution",
which recognizes the "God given right" of each person to their pursuit of happiness.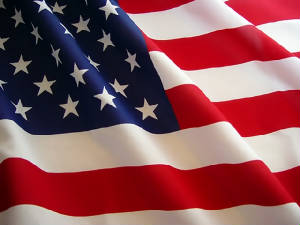 An American is generous.. Americans have helped out just about every other nation in the world in their time of need,
never asking a thing in return.


When Afghanistan was over-run by the Soviet army 20 years ago, Americans came with arms and supplies to enable the people to win back their country!


As of the morning of September 11th, Americans had given more than any other nation to the poor in Afghanistan ..




The national symbol of America , The Statue of Liberty , welcomes your tired and your poor, the wretched refuse of your teeming shores, the homeless, tempest tossed.
These in fact are the people who built America.



Some of them were working in the Twin Towers the morning of September 11 , 2001 earning a better life for their families. It's been told that the World Trade Center victims were from at least 30 different countries, cultures, and first languages.




So you can try to kill an American if you must you sick murderous excuse for a human being.
Hitler did. So did General Tojo, and Stalin, Mao Tse-Tung, and other blood-thirsty tyrants in the world.. But, in doing so you would just be killing yourself because Americans are not any particular people from a particular place.

They are the embodiment of freedom within the human spirit.


Anyone and everyone who holds to that spirit anywhere and everywhere
is an American.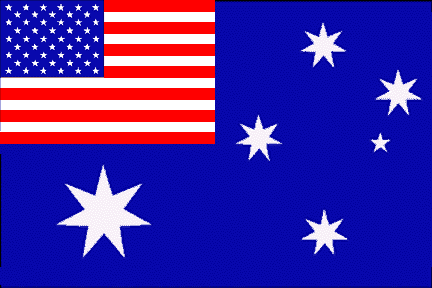 Please keep this going!
Pass this around the World .





+++++++++++++++++++++++++++++++++

Representative government at work!...Or is that Liberalism at work?
http://www.youtube.com/watch?v=5f0VProvuAo
Assembly Dems Yell "Shame" After Budget Vote


Well, at least they weren't throwing fists like in the Far East, but give the DEMs time!

http://www.youtube.com/watch?v=7KlmSv8sRrI&feature=relmfu
Brawl in South Korean Parliament



I just wonder if this is what these guys originally had in mind?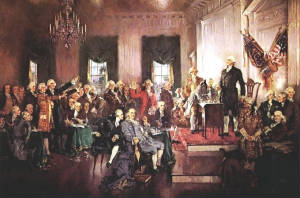 http://www.youtube.com/watch?v=O4i1GXZEkt8&feature=related
Life of George Washington



But, we can always look forward to this instead!
http://www.youtube.com/watch?v=FK_DB36ivy0

Shocking video of NY Democrats sitting through the Pledge of Allegiance

http://www.youtube.com/watch?v=rQcaJKAMeo8

Mike Capuano calls for it to "get bloody".


Or maybe even this instead someday!
http://www.youtube.com/watch?v=7Gzyeo1Z1I4&feature=related
The shocking video Muslims don't want you to see!!



Anything, like a government, when the eyes are bigger than the brain or stomach.
http://www.youtube.com/watch?v=i_JqHiQYB8g&NR=1
Anaconda snake swallowing (shocking video)


ha ha ha...A Liberal cause-celeb,
I want to see which way they champion this one!
http://vladtepesblog.com/?p=55630
Islam V Europe:
Switzerland: Pupil Bullied Out of School by Classmates
Because he Refused to Convert to Islam

.

Hey, Harry Reid has stated this day, Nov. 27, 2012, he already cut over a Billion dollar$ out of the Federal Deficit, and Harry wants everyone to remember that and give Democrats credit for it….Oh boy, "CREDIT", the Key Word here.

If you truly believe that our elected congressional geniuses will adequately S-O-L-V-E the "fiscal cliff",
a problem that CONGRESS personally in-concert created
and/or irresponsibly sat-on-their-hands while their contemporaries ritually dug the US taxpayer into this deep grave,
which is inevitably only addressed on Christmas Eve like every other "back-against-the-wall holiday recess,
then you obviously must also believe that our current President,
with his EPA poised to regulate every phase of your existence starting January 2013, coupled with our aging nuclear-deterrent being handed over to his buddy-pal Putin after Inauguration Day 2013,
he couldn't possibly deserve any criticism for this $16 Trillion+ negative balance catastrophe, and you are equally confident that this Man-From-All-Reason will indeed single-handedly solve our financial holocaust as he professed before your children and your grandchildren inherit this plague, irrespective of the Black-Hole his Obamacare will spawn once realized by 2014,
Barack Hussein Obama-Barry Soetoro-Obama will most assuredly blame his tragically inept failure on the House Republicans,
and not the Senate Democrats who have yet to pass a federally mandated budget in over 1000 days, right?

HEY, I TOLD YOU SO IN 2010: FIRE THEM ALL??- Prop 86
http://www.amazon.com/s/ref=nb_sb_noss?url=search-alias%3Dstripbooks&field-keywords=SENTRYMAN%2C+FIRE+THEM+ALL%3F%3F

.
Positioned yourself pretty well haven't you Barack. My way or my highway!
Well, if our President wants to play the Leader instead of the would-be arms-length negotiator while touring the country campaigning for sycophant grassroots allies to apply the necessary pressure on his make-believe adversaries, "The Republicans" of course,
he might begin by trying his "chew gum and walk over to Washington's pressure cooker at the same time", roll-up his sleeves and hammer out an old fashioned deal like an old fashioned politician,
genius that he claims to be.

We already know he can bow on command and knee by instinct, and bloviate thanks to his umbilical teleprompter, but "lead",
that's a new skill we've yet to actually see while he's tutored a master-class in "pass-the-buck" over his last four years.
I think the proper idiom is now: time to get real, Dude!

.


.11-9-12.
Winning Team for 2016 against Hillary, or against
the Emperor's 3rd attempt to be King of the Planet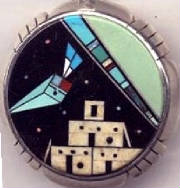 SENTRYMAN..truth whence came from northern skies





GOD BLESS.....KEEP YOUR POWDER DRY..... .......................................................................................................................................... [ Bush, Reagan, Eisenhower, Kennedy, Nixon, England, world war, WWI, WWII, Nam, terrorism, desert storm, desert, 9-11, freedom, Washington, Jefferson, HOLOCAUST, Sentryman, TARP, sentry man, Fire them all, prop 86, Everi Mann, 9/11, September 11th, stimulus, Barack Obama, President Obama, Barack Hussein Obama, Barry Soetoro, QE1, QE2, QE3, renewable resources, sentryman.org, liberal, communist, socialist, conservative, debt ceiling, national debt, progressive, racism, Clinton, Hollywood, traitor, stars, Condoleezza Rice, proposition 86, bailout Europe, Muslim, Islam, Catholic, Mormon, Baptist, Jesus, Christianity, Hebrew, Jew, Jewish, Yiddish, Israel, Israeli, Zionist, Muslim Brotherhood, Hezbollah, Pashtun, Palestine, exodus, pot, Iraq, Iran, Carter, Arab, Arabic, Farci, caliphate jihad, moors, crusades, Persia, Ottoman, Sharia, China, Russia, bail out, revolution, occupy movement, throw them all out, capitalism, free enterprise, SEALS, President Bush, W, Mitt Romney, Paul Ryan, America, Newt, Palin, everimann, socialism, oil, fossil fuel, environmentalists, green, green energy, solar, hydro, geothermal, global warming, climate change, global warming hoax, gasoline, gas, natural gas, ethanol, Keystone, coal, North Dakota, north slope, ANWR, anwar oil, tea party, USA, US, US constitution, patriot, Paul Revere, one if by land, Stockholm syndrome, volunteer military, draft, dope, liberty, heroism, freedom, energy independence, Michael Moore, Benghazi, Benghazigate, jihad, Petraeus, everimann, Communism, socialism, military drones, unemployment, mary-jane, marijuana, bhang, cannabis, dope, hashish, hemp, tea, ganja, hash, joint, Obama gold, reefer, roach, weed, doobie, loco weed, Maryjane, Maui wowie, Panama red, Fast and Furious, NSA, propaganda, IRS, U.S., USA, US of A, methane, wind, windmill, George W. Bush, blame Bush, Watergate, George Bush Sr., Sowell, Walter Williams, Rush, Hannity, O'Reilly, Dennis Miller, Morris, Malkin, Coulter, Ingraham, Newt, confederate, Yankee, reb, slavery, Union, Grant, Lincoln, Gettysburg, Civil War, Roosevelt, Yanks, GI, Adams, Truman, military, Romney Ryan, Taliban, Gen. McInerney, Sgt. Bergdahl, AWOL, deserter, desertion, dereliction of duty, Libya, Kurds, Peshmerga, Syria, ISIS, ISIL, Khorasan Group, Dr. Carson, Ben Carson, Doctor Ben Carson, Benjamin Solomon "Ben" Carson, Cara Carleton "Carly" Fiorina, Carly Fiorina, Donald J. Trump, Donald Trump, Rafael Edward "Ted" Cruz, Ted Cruz, Marco Antonio Rubio, Marco Rubio, Randal Howard "Rand" Paul, Rand Paul, Michael Dale Huckabee, Mike Huckabee, John Ellis "Jeb" Bush, Jeb Bush, Uncle Joe, Biden, Buttigieg, Pocahontas, Warren, Bennet, Biden, Bloomberg, Gabbard, Klobuchar, Patrick, Bern, Bernie, Sanders, Steyer, Yang, socialist-Democrats, impeach, impeachment, Adam Schiff, Jerrold Nadler, Hakeem Jeffries, Val Demings, Jason Crow, Sylvia Garcia, Zoe Lofgren, Nancy Pelosi, Donald J. Trump, President Trump, Ivanka Trump, Eric Trump, Donald Trump Jr., Melania Trump, First Lady Melania Trump, Abu Bakr Baghdadi, Maj. Gen. Qassem Soleimani, Qasim al-Raymi, Putin, Russia, Syria, Pelosi, ANTIFA, Black Lives Matter, Biden, Joe Biden, Schiff, Kayleigh McEnany, 2020, Nov. 3, 2020, Ukraine, COVID, corona, bats, Hydroxychloroquine, riots, cops, police, guns, 2nd Amendment, plague, virus, Impeachment, Barr, John Durham, Durham report, AG Barr, William Barr, John Durham, Kamala Harris, Harris VP, Georgia Voter fraud, voter fraud, Kelly Loeffler, David Perdue, snowflake, cupcake, millennials, Uncle Joe, president Biden, kamala Harris, Ron DeSantis, COVID, Covid 19, Fauci, hydroxychloroquine, Cuba, socialist democrat, Google, twitter, Facebook, 1st Amendment, big brother, 1984, political correctness, pc, Critical Race Theory, CRT, BLM, black lives matter, racial divide, bigot, reverse racism, defund police, defund cops, white racism, hate whitey, inherent racism, Hunter Biden, Build back better, border patrol on horseback, measles, TB, corona virus, Pfizer Covid booster vaccine, vaccine mandate, COVID-19 Booster Shot, federal vaccine mandate, Safer Federal Workforce Taskforce, empty shelves joe, Taliban hostages, hostage Americans, Afghan hostages, Afghan refugees, New Green Deal, Christmas trees, China invading Taiwan, high gas prices, energy dependence, border crisis, energy independence, Green card holders, supply chain crisis, Ulysses S Grant saved the Republic, Tony Bobulinski, Miranda Devine, Laptop from Hell, Hunter Biden, Beyond Biden: Rebuilding the America We Love, Newt Gingrich, Turning Point USA, Rush on the radio, E. I. B., EIB, Rush on the Radio: A Tribute from His Sidekick for 30 Years, James Golden, Bo Snerdley, Facts (Still) Don't Care About Your Feelings: The Brutally Honest Sequel to the National Smash Hit by Ben Shapiro, American Marxism by Mark R. Levin, Woke, Inc.: Inside Corporate America's Social Justice Scam by Vivek Ramaswamy, How I Saved the World by Jesse Watters, For Such a Time as This: My Faith Journey through the White House and Beyond by Kayleigh McEnany, The Enemy Within: How a Totalitarian Movement is Destroying America by David Horowitz, Live Free Or Die: America (and the World) on the Brink by Sean Hannity, United States,] Powered by Register.com .